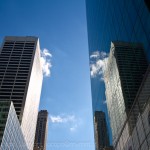 In New York there are two skies, the first one is the same you can see everywhere, the second is the image reflected on the crystal surface of the buildings. Sometimes is difficult to decide witch one (here and only here) is the real one.
Browse the photo gallery...
---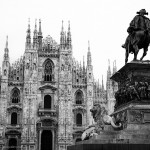 Hight quality pictures of The Milan Cathedral (Duomo di Milano) and of Piazza del duomo after a rain storm. Black and white and color photos by Iacopo I.
Browse the photo gallery...
---