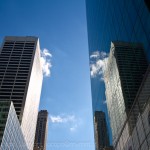 In New York there are two skies, the first one is the same you can see everywhere, the second is the image reflected on the crystal surface of the buildings. Sometimes is difficult to decide witch one (here and only here) is the real one.
Browse the photo gallery...
---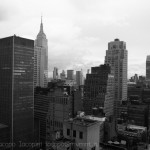 New York is one of the most exciting city in the world and the Manhattan island is absolutely the heart of the city with its skyscraper, views and avenues famous thanks to some of the most famous films. A short photo reportage walking through the city.
Browse the photo gallery...
---