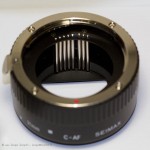 Extension tube set for macro photography review containing the results of a test done to evaluate the magnification factor on a Canon EOS 7D with a Canon EF 100mm USM macro f/2.8 lens.
Browse the photo gallery...
---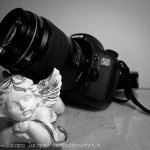 The Canon EF 100mm f/2.8 Macro USM is one of the lenses that more I love. Developed to satisfy the needs of who want the best from a macro prime lens without going to an extremely expensive solution, it has confirmed all the expectations doing more.
Browse the photo gallery...
---