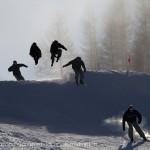 Not only ski slopes, every year a lot of young are attracted by freestyle, snowboard, skiboard and carving, new techniques for enjoying the mountain and really have a lot of fun.
Browse the photo gallery...
---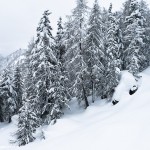 At the bottom of the Passo Pordoi in the district of Marmolada there is the beautiful village of Arabba in the municipality og Livnallongo del Col di Lana. At the altitude of 1,601 meters above sea level this small village, which has about 300 inhabitants, along the year hosts an incredible number of tourists from all over Italy and the world.
Browse the photo gallery...
---